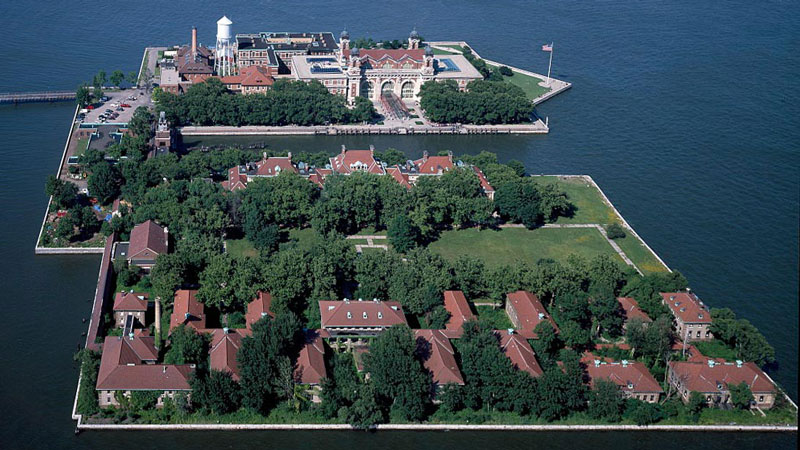 Ellis Island's south side houses its hospital complex and contagious disease wards. While Ellis Island served as the primary immigration station for the United States, sick, mentally ill or pregnant immigrants were not permitted to enter the country. Those who arrived in need of care, including those first- and second-class passengers who normally would not have gone through Ellis Island, were detained on the south side for medical attention.
The 29 structures on the south side are in severe states of decay and have been empty and abandoned since 1954. The south side hospital and administration buildings now have been stabilized and work on the stabilization of the contagious disease wards is underway.
The Baggage and Dormitory Building on Ellis Island's north side was used by immigrants for eating, sleeping and storing their belongings
These photographs of Ellis Island were taken as a volunteer with the National Park Service and are of areas that are not currently open to the public.