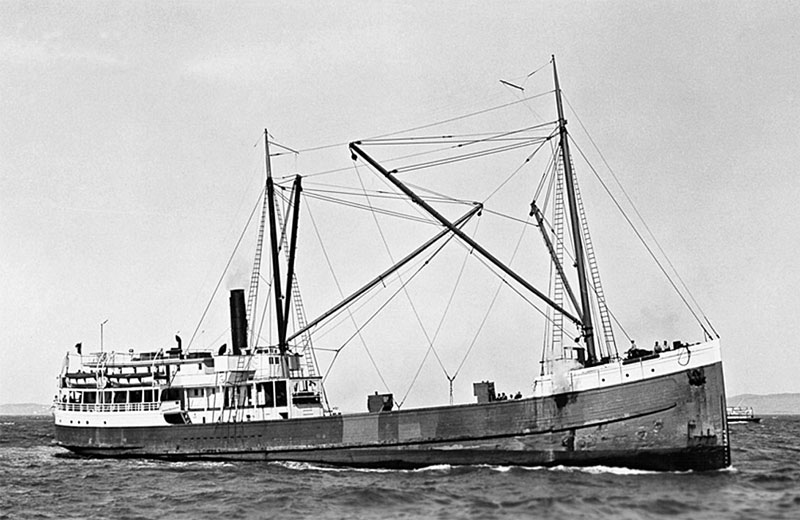 Wapama was the last surviving example of some 225 steam schooners that served the lumber trade and other coastal services along the Pacific Coast of the United States. Built in 1915 for Charles R. McCormick's steamship company, she remained in the West Coast fleet until 1947.
She could carry 1 million board feet of lumber. She also carried as many as 45 first-class passengers, 22 more in steerage, and about 19 crew members.
Unfortunately, the long shallow hulls of the steam schooners made for a weak structure, prone to sag at the bow and stern. As age and decay sapped the strength of Wapama's massive timbers, this "hogging" process became so bad that she could not remain afloat.
Due to poor condition, the Wapama was dismantled in 2013. Pieces of the Wapama, including its engine, will be preserved and used to make a permanent interpretative exhibit at the San Francisco Maritime National Historical Park.

Ships Plans (PDF)
Length
204'
Beam
40'
Depth
14'
Gross tonnage
951
Net Tonnage
584
Date of Construction
1915
Propulsion
Steam triple expansion engine
Horsepower
825
Designer
Hames H. Price
Builder
St. Helens Ship Building Company
Previous Names
Wapama (1915-1938)
Tongass (1938-1955)